Reposados
Oro de Jalisco Tequila Reposado Rosse
Oro de Jalisco Tequila Reposado Rosse
http://www.tequila.net/media/reviews/photos/thumbnail/350x350s/6c/17/5b/218_oro_de_jalisco_tequila_reposadopink_1253506503.jpg
Hot
Submitted by Tequila.net February 27, 2007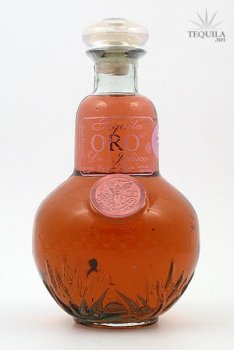 Oro de Jalisco Reposado Rosse Tequila
Oro de Jalisco Reposado Rosse is the newest tequila in the Oro de Jalisco family. This tequila exhibits a lustrous Pink color and is perfect to enjoy with all of your favorite drinks and cocktails.

Each bottle is hand made and includes a unique bottling certification number. 

Recommended straight, chilled in a wine glass or snifter.
Photos by Tequila.net
User reviews
There are no user reviews for this listing.