Reposados
Mi Tierra la Quiteria Tequila Reposado
Mi Tierra la Quiteria Tequila Reposado
http://www.tequila.net/media/reviews/photos/thumbnail/350x350s/1e/59/61/1940_mi-tierra-la-quiteria-tequila-reposado_1349237192.jpg
Submitted by Tequila.net October 02, 2012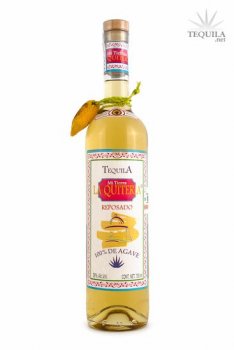 Mi Tierra la Quiteria Tequila Reposado
Mi Tierra la Quiteria Tequila Reposado - 100% Puro de Agave, and is exclusively distilled and bottled by Tres Mujeres, in Amatitan, Jalisco, in the heart of tequila valley. Mi Tierra la Quiteria is double distilled and rests in oak casks for a minimum of 2 months.
Photo by TEQUILA.net
User reviews
There are no user reviews for this listing.