Casta Negra Tequila Reposado
http://www.tequila.net/media/reviews/photos/thumbnail/350x350s/14/27/16/2005_casta-negra-tequila-reposado_1356549603.jpg
Submitted by Tequila.net December 26, 2012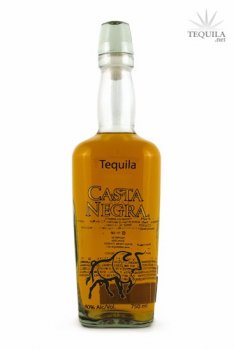 Casta Negra Tequila Reposado
Casta Negra Tequila Reposado is 100% Agave produced at Destiladora de Agave el Mentidero and rests for up to one year in oak casks.
Casta Negra's story goes back five generations in the heart of Mexico Tequila country around the town of Mentidero ("Liar's Village") which was named after the local tradition of Tequila sippin' and lie swappin'.
Photo by TEQUILA.net
User reviews
There are no user reviews for this listing.