Mixtos
Jose Cuervo Especial Tequila Silver
Jose Cuervo Especial Tequila Silver
http://www.tequila.net/media/reviews/photos/thumbnail/350x350s/bc/7f/30/1095_jose_cuervo_especial_tequila_silver_1233868814.jpg
Hot
Submitted by Tequila.net February 05, 2009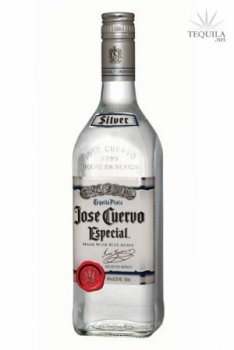 Tequila Jose Cuervo Especial Silver
Jose Cuervo Especial Tequila Silver, made with Blue Agave, is clear, clean and colorless. Serve chilled for the ultimate smooth silver shot.
As Jose Cuervo Clasico is phased out, this new Cuervo Silver Tequila slides in to take its place.
User reviews
There are no user reviews for this listing.