Don Max Tequila Anejo
http://www.tequila.net/media/reviews/photos/thumbnail/350x350s/5a/2e/80/247_don_max_anejo_tequila_1173399435.jpg
Hot
Submitted by Tequila.net March 08, 2007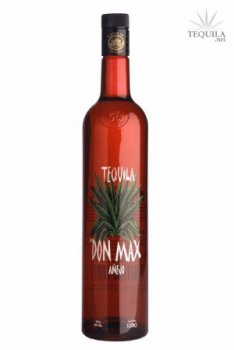 Don Max Anejo Tequila
Don Max Anejo Tequila - Aged a minimum of fourteen months.
In the vast market of Blue Agave products, combining our many years of experience, and a serious commitment to offer a real alternative for the Tequila connoisseurs, we have developed a delicious "What a Tequila Should Be" product, both smooth and tasteful, far beyond the classic "Only for Machos" taste and concept, that characterizes most of the Tequilas available on the market.

*Produced and bottled at the source in Tepatitlan, Jalisco
*Made 51% Blue Agave, 49% Sugar cane.
*72 proof
User reviews
There are no user reviews for this listing.