Cha Cha Cha - Licor de Tequila
http://www.tequila.net/media/reviews/photos/thumbnail/350x350s/2e/f7/41/1783_chachacha-tequila-liqueur-reposado_1325441068.jpg
Hot
Submitted by Tequila.net January 01, 2012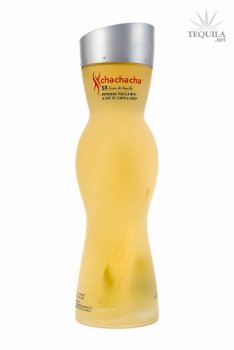 SX cha cha cha - Licor de Tequila
SX cha cha cha - Licor de Tequila is 100% Blue Agave reposado Tequila with a hint of honey and the exotic bite of Mexican lemons.
SXchachacha Tequila greets the nose with subtle, sweet floral notes of natural tropical honey.  Fresh lemon zest brings a perfect balance to the palate, and the spirit's warm complexity arouses the senses.
1L, 35% Alc./Vol.
User reviews
There are no user reviews for this listing.