El Catrin Tequila Extra Anejo
http://www.tequila.net/media/reviews/photos/thumbnail/350x350s/90/d6/43/1997_el-catrin-tequila-extra-anejo_1355805674.jpg
Submitted by Tequila.net December 17, 2012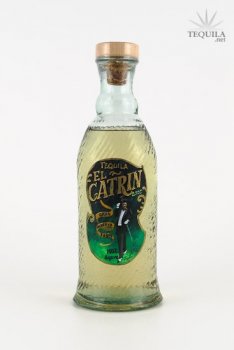 Tequila El Catrin Gran Reserva Extra Añejo
Tequila El Catrin Gran Reserva Extra Añejo is 100% Blue Agave, and was produced at Industrializadora de Agave San Isidro and aged for 3 years.
El Catrin Tequila was available in the late 1990's and early 2000's in Mexico, brainchild of Jesus Retana. Before the classification of "Extra Añejo", this Gran Reserva - 3 Años Tequila was available as a limited edition millennium bottle, which has a rare hand painted label.
El Catrin is one of the characters from a card in the traditional Mexican game "La Loteria". This well-dressed gentleman is represented on each bottle wearing a tuxedo and top-hat.
Photo by TEQUILA.net
User reviews
There are no user reviews for this listing.