Chinaco Emperador Tequila Anejo
http://www.tequila.net/media/reviews/photos/thumbnail/350x350s/51/71/2c/53_chinaco_30_anejo_1166731089.jpeg
Hot
Submitted by Tequila.net December 21, 2006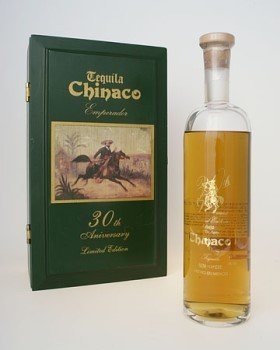 Chinaco Emperador, 30th Anniversary Anejo
Chinaco Emperador, 30th Anniversary Anejo Tequila - This very limited Chinaco Tequila is the ultimate expression of the Gonzalez family, it is aged for seven years producing a tequila that could be placed on a par with the finest liquors in the world.
Each handcrafted bottle has been numbered and signed by German Gonzales, Master Distiller of Cinaco Tequila. It is then packaged in a one-of-a-kind, handmade box, featuring Mexican Emperor Maximillian in full Chinaco battle dress.
User reviews
There are no user reviews for this listing.