Blancos
La Puerta Negra Tequila Blanco
La Puerta Negra Tequila Blanco
http://www.tequila.net/media/reviews/photos/thumbnail/350x350s/22/51/f3/1863_la-puerta-negra-tequila-blanco_1338166100.jpg
Submitted by Tequila.net May 27, 2012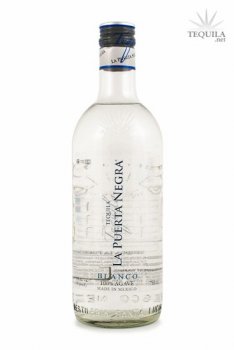 La Puerta Negra Tequila Blanco
La Puerta Negra Tequila Blanco is 100% Agave and produced at Corporativo Destileria Santa Lucia.
An excellent value on La Perta Negra Tequilas, 100% Agave averaging $10-$15 per bottle. Perfect for making quality cocktails, and you might even enjoy them straight.
User reviews
There are no user reviews for this listing.