Blancos
Don Fabricio Tequila Blanco
Don Fabricio Tequila Blanco
http://www.tequila.net/media/reviews/photos/thumbnail/350x350s/e3/ec/0c/1020_don_fabricio_tequila_blanco_1223854413.jpg
Hot
Submitted by Tequila.net October 12, 2008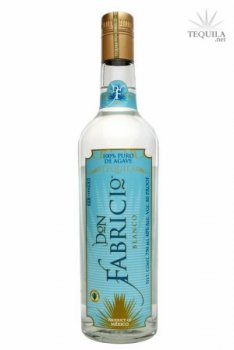 Tequila Don Fabricio Blanco

Tequila Don Fabricio Blanco is 100% Agave and produced at Casa Tequilera de Arandas.

Tequila Don Fabricio is elaborated with the finest Agaves in the region of Arandas, Jalisco, and produced the traditional way, insuring an exceptional flavor and bouquet.
User reviews
There are no user reviews for this listing.