Caliente Tequila Blanco
http://www.tequila.net/media/reviews/photos/thumbnail/350x350s/61/a0/bb/1583_caliente-tequila-blanco_1300488164.jpg
Hot
Submitted by Tequila.net March 18, 2011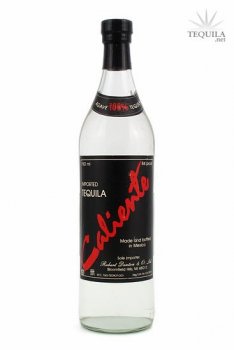 Caliente Tequila Blanco
Caliente Tequila Blanco is 100% Blue Agave, and produced at Tequilera la Gonzaleña in Tamaulipas, Mexico.
This brand was one of the first premium 100% Agave Tequilas imported in 1983 by Robert Denton and Marilyn Smith of Robert Denton & Company, Ltd. Caliente Tequila was created by Guillermo Gonzalez in 1978.
User reviews
There are no user reviews for this listing.