Anejos
El Mascarillo Tequila Anejo
El Mascarillo Tequila Anejo
http://www.tequila.net/media/reviews/photos/thumbnail/350x350s/c4/ac/48/1039_el_mascarillo_tequila_anejo_1225413499.jpg
Hot
Submitted by Tequila.net October 30, 2008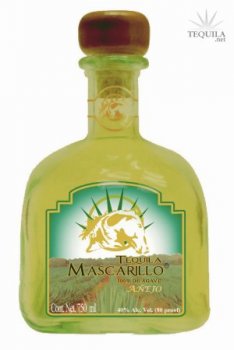 Tequila El Mascarillo Añejo
Tequila El Mascarillo Anejo is made from 100% Blue Agave from the famous "Tequila Valley", and is aged for 24 months in small American Oak barrels. This exquisite Tequila has an exceptional bouquet and body, dark amber color with golden hues, and ranks among the finest distilled spirits in the world.
"El Mascarillo" was a Champion Quarter Horse (AQH) from El Arenal, Jalisco. This beautiful horse had a white spot on his face, which looked like a mask, leading to his name "El Mascarillo." Like this inspiring horse, Tequila El Mascarillo is produced with passion, high quality and a traditional process.
User reviews
There are no user reviews for this listing.