Anejos
Cava Don Anastacio Tequila Anejo
Cava Don Anastacio Tequila Anejo
http://www.tequila.net/media/reviews/photos/thumbnail/350x350s/65/3b/db/345_cava-don-anastacio-tequila-anejo_1349230730.jpg
Hot
Submitted by Tequila.net April 09, 2007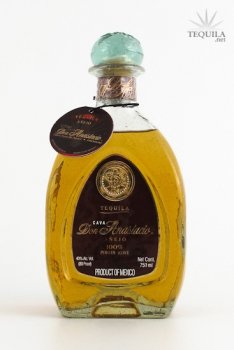 Tequila Review
Tasting Awards
2008 Agave Spirits Challenge Silver Medal

Cava Don Anastacio Tequila Añejo
Cava Don Anastacio Añejo Tequila - Insurmountable premium quality in its entire splendor!
Tequila 100% pure Agave that has been recognized several times. Our Tequila offers the perfect balance between the great taste of Agave and the white oak casks where it rests. This premium Añejo possesses a crystaline and luminous appearance, and an enduring aroma containing hints of oak.
User reviews
There are no user reviews for this listing.