Anejos
Casa Cofradia Tequila Anejo - Sphere Edition
Casa Cofradia Tequila Anejo - Sphere Edition
http://www.tequila.net/media/reviews/photos/thumbnail/350x350s/5b/49/56/1814_la-cofradia-tequila-anejo-sphere_1329533445.jpg
Hot
Submitted by Tequila.net February 17, 2012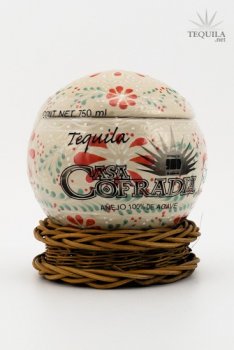 Casa Cofradia Tequila Añejo - Sphere Edition
Casa Cofradia Tequila Anejo is 100% Blue Agave, aged in white oak barrels for 20 months.
Painted by local artisans of Jalisco, this exquisite tequila comes in a ceramic sphere. Both 750ml and 375ml spheres are available, and come with a wicker stand. Each sphere is unique with different colors and designs.
Photo by Tequila.net
User reviews
There are no user reviews for this listing.