Tequila Sol Azul - Hotter Than The Sun
Submitted by Tequila.net April 21, 2007
17118
0
0
0
0
Hot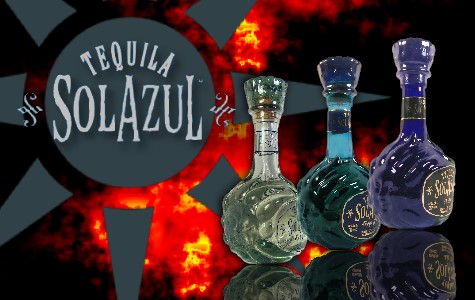 The wait is over for real Tequila connoisseurs. "Sol Azul Premium Tequila" has arrived and this brand is hotter than the Sun!
Combining the unbelievable flavor and taste of our true 100% Blue Agave Tequila, with the authentic handmade premium decanter, makes "Tequila Sol Azul" the obvious choice for discriminating tequila aficionados.



If you want the refreshing taste of a true 100% agave Silver tequila, enjoy our product in one of our handmade Crystal decanters.

If you prefer a 100% agave taste combined with the smoothness and flavor that comes from aging in our premium oak barrels (until just the right moment) then ask for our premium reposado in our beautiful handmade blue decanter.

For the ultimate in a premium 100% agave that has been aged until it can only be called "Sol Azul Anejo", look for the beautiful smiling sun face on our deep purple handmade decanter.

"SI SI SOL AZUL"


For more information about Tequila Sol Azul, contact Blue Sun, LLC at (915) 253-5755, or visit their web site at http://www.solazultequila.com

User comments
There are no user comments for this listing.