New Dymanic Hits the Tequila Category
Submitted by Tequila.net October 08, 2008
15423
0
0
0
0
Hot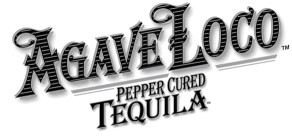 In travels to Arandas, a wonderful city in the mountainous regions of Jalisco, Mexico the founder of Agave Loco learned of a concoction made for generations by the locals. It seems that they had discovered that fresh peppers preserved in tequila had a sweeter taste and more character than those stored in vinegar. It also became clear, from all accounts, that the tequila that remained after all the peppers were eaten was of remarkable character and had a depth of flavor that was unmatched by simple tequila.
After years of experimentation and the search for the perfect formula the makers of Agave Loco have introduced the first ever "Pepper Cured" tequila available in a bottle. The flavor and character of tequila that has been infused with the oils of six different varieties of pepper is not only a novelty but a rare taste experience. When most people hear of a pepper infused tequila they automatically think heat, but what is wonderful about Agave Loco is the depth of flavor and complex character that is apparent from the first sniff. One taste tells you that it's not about the heat, it's about the flavor. In fact, so much pepper flavor is packed into each bottle that a slight haze appears when held up to the light. This haze is the result of the natural pepper oils that are imparted into the spirit, they are naturally occurring and carry the extreme flavors and aroma of the peppers.

There is no better brand to be able to merge three dynamic events that are happening in the US today. First is the growth of super premium tequila, up 64% in the last five years, and Agave Loco is truly super premium, made with 100% agave, reposado tequila from Tequila, Jalisco, Mexico.

Second is the growth in specialty pepper consumption, up 32% in the past five years, and the taste and aroma of Agave Loco come from the secret blend of 6 varieties of real pepper.

Finally, the Margarita has been the number one cocktail in the US for the past three years, and Agave Loco's natural pepper flavor adds a depth and character to the standard Margarita that must be sampled to be believed. Just as the addition of peppers enhances the flavor of everyday foods the addition of Agave Loco to any Margarita enhances the flavor dramatically. Founder and Master Blender, Tom Maas suggests the Strawberry Jalapeno Margarita as emblematic of the flavor explosion created with the use of Agave Loco as the base tequila in a standard Strawberry Margarita.

Remember with Agave Loco, it's not about the heat, it's about the flavor!

Agave Loco Pepper Cured Tequila is a trademark of Agave Loco Brands, Highland Park, IL 60015
http://www.tequila.net/tequila_reviews/liqueurs_-_flavored/agave_loco_pepper_cured_tequila.html
User comments
There are no user comments for this listing.