Latest
VooDoo Tiki Tequila Making Magical Moves
VooDoo Tiki Tequila Making Magical Moves
Submitted by Tequila.net April 17, 2007
15392
0
0
0
0
Hot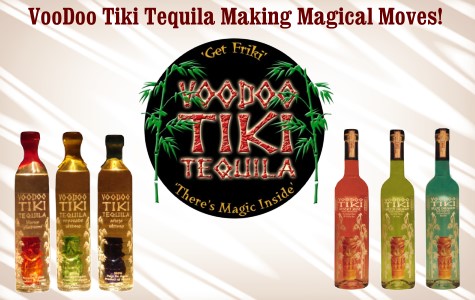 Voodoo Tiki Tequila partners with Admiral Imports, a leading US based spirits importer. According to Donna Taddeo, President, Voodoo Tiki Tequila, "The demand for our boutique brand has far exceeded our expectations. By partnering with Admiral Imports we are confident that together we can bring the Voodoo Tiki brand to the next level better meeting our increasing consumer demand."
Following this strategic partnership, Voodoo Tiki, known for its ultra-premium, 100% agave Tequila, looks all set to increase their market share of the U.S. Tequila market. It is to be noted that Tequila is becoming one of the fastest growing spirits in the United States, with retail sales reaching approximately $4.3 billion in 2006.
Born out of Jalisco, Mexico, considered to be the original home of Tequila, Voodoo Tiki produces its super premium tequila strictly in accordance with the age-old techniques, from the nectar of only the highest quality blue agaves. Voodoo Tiki Tequila is unique in every respect. Aged in barrels carved from ancient and purportedly magical voodoo tikis, Voodoo Tiki Tequila remains the first choice of even the most discriminating Tequila traditionalists and connoisseurs.

Voodoo Tiki's full line of flavors includes:
ANEJO - 100% Blue Agave aged 1 year minimum
REPOSADO - 100% Blue Agave aged 6 months
PLATINUM SILVER - 100% Blue Agave
3 Year Anejo - Aged 3 years "limited edition"
GREEN DRAGON - Lime Infusion
DESERT ROSE - Prickly Pear Infusion
BLUE DRAGON - Blue Kiwi Infusion
Voodoo Tiki Contact
Gavin Paul
Phone: 954-786-TIKI
E-Mail: This email address is being protected from spambots. You need JavaScript enabled to view it.

User comments
There are no user comments for this listing.