Latest
Republic Tequila Wins Big at the San Francisco World Spirits Competition
Republic Tequila Wins Big at the San Francisco World Spirits Competition
Submitted by Tequila.net April 05, 2010
13346
0
0
0
0
Hot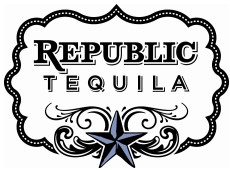 Austin, TX – Republic Tequila took home three medals from the prestigious San Francisco World Spirits Competition, held March 13 & 14th, 2010 at the Hotel Nikko in downtown San Francisco. This was the first time Republic Tequila had entered the well-known competition.
The San Francisco World Spirits Competition is considered to be one of the most influential and respected spirits competitions in the world. The judging panels were comprised of a diverse group of spirits experts, journalists and buyers from throughout the country. In this year's competition, over 1,000 spirits from 54 countries were judged.
Republic Plata Tequila was given the honor of a Bronze Medal. Republic Reposado, which is aged 8 months in charred American Oak barrels, received a Silver Medal and Republic's Añejo, which is aged 20 months in charred American Oak barrels, was awarded a Gold Medal.
Tom Nall, CEO of Republic Tequila, said, "When this adventure started, I knew we would have an award winning tequila, and now it is official. This is a gigantic milestone in our short history."
While this is the first time Republic Tequila has won any medals at the San Francisco World Spirits Competition, Republic has been given other high awards and accolades. Republic Reposado received a Platinum medal, the highest honor, at the SIP Awards in 2009. Republic Plata was given a score of 92 at the Ultimate Beverage Challenge, hosted by F. Paul Pacult, the highest score given to a silver tequila.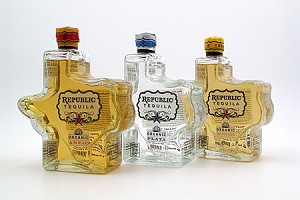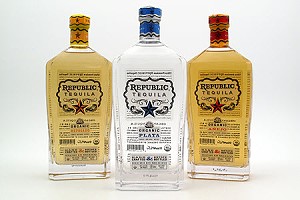 Republic Tequila is certified organic and made with 100% blue agave. It is imported by Momentum Brands International, an Austin, Texas based company and is distributed by Republic National Distributing Company. It is available at liquor stores, bars and restaurants throughout Texas, Colorado and Oklahoma and will soon be available in New Mexico and Arizona.
For more information visit RepublicTequila.com or email This email address is being protected from spambots. You need JavaScript enabled to view it.
Contacts:
Tom Nall/CEO & Founder
This email address is being protected from spambots. You need JavaScript enabled to view it.
512-382-7573

Ken MacKenzie/COO & Founder
This email address is being protected from spambots. You need JavaScript enabled to view it.
512-382-7573
User comments
There are no user comments for this listing.