Latest
Origine Anejo Tequila - Double Medal Winner
Origine Anejo Tequila - Double Medal Winner
Submitted by Tequila.net June 27, 2007
15686
0
0
0
0
Hot
Origine Anejo Tequila, a double medal winner in the 2007 Los Angeles International Wine & Spirits Competition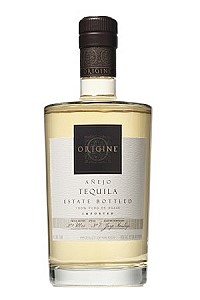 SILVER MEDAL in the Tequila Competition
GOLD MEDAL in the Contemporary Tequila Packaging Division

To capture its full breadth and increase its value to wine consumers and the public, the Los Angeles County Fair Wines of the World competition is now known as the Los Angeles International Wine & Spirits Competition. The 68-year legacy of one of the oldest and most revered wine and spirit competitions continues to earn international acclaim with a prestigious panel of wine and spirit experts to judge wines and spirits from around the world.

User comments
There are no user comments for this listing.