Zolo Grill
http://www.tequila.net/media/reviews/photos/thumbnail/350x350s/94/d4/a2/689_zolo_grill_tequila_bar_1189714350.png
Hot
Submitted by Laoch September 13, 2007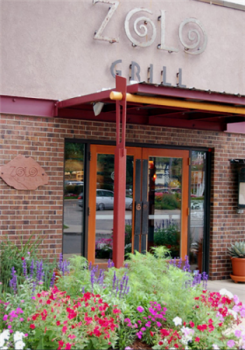 Zolo Grill
Zolo Grill delivers award-winning southwestern cuisine with superior service. Chef Rob Rosser has skillfully created perennial favorites such as tortilla soup poured tableside, as well as the 'staples' - Grilled Chicken & Smoked Cheese Enchiladas and Tortilla Crusted & Seared Ahi Tuna with sweet potato hash browns, chipotle buerre blanc, cilantro pesto & napa cabbage saute.

Zolo Grill also offers handcrafted, delicious margaritas and over 140 varieties of tequila.
User reviews
There are no user reviews for this listing.