Lula Cocina Mexicana
http://www.tequila.net/media/reviews/photos/thumbnail/350x350s/c5/ef/2a/1085_lula_cocina_mexicana_tequila_bar_1231731761.jpg
Hot
Submitted by belkin January 10, 2009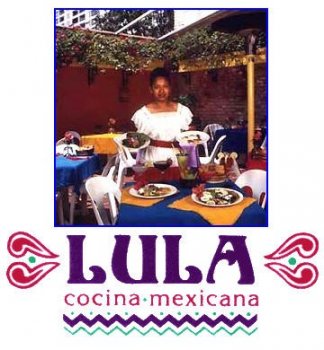 Lula Cocina Mexicana 
Lula Cocina Mexicana serves authentic Regional Mexican Cuisine in a stylish and colorful Cantina with the greatest, most powerful margaritas around and dishes based on Mexican Superchef Lula Bertan. It is a fun and popular hangout for locals and tourist alike.
Lula Cocina Mexicana Tequila bar serves approximately 150 selections of Tequila. 
User reviews
There are no user reviews for this listing.