Carlos Miguels Mexican Restaurant
http://www.tequila.net/media/reviews/photos/thumbnail/350x350s/de/51/e7/993_carlos_miguels_tequila_bar_1221965998.jpg
Hot
Submitted by Tequila.net September 20, 2008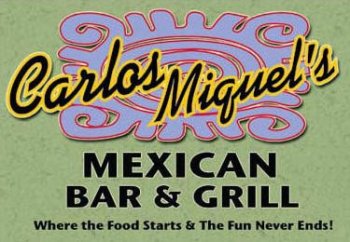 Carlos Miguels Mexican Restaurant
Carlos Miguel's is a small Mexican food restaurant chain in Colorado specializing in authentic Mexican cuisine. The Tequila bar stocks over 60 different selections of Agave spirits, and offers a variety of Margaritas.
5 other locations in Colorado, Frisco, Castle Rock, Woodland Park, Colorado Springs, and Centennial.
User reviews
There are no user reviews for this listing.