Agave Azul Mexican Kitchen - Tequila Sanctuary
http://www.tequila.net/media/reviews/photos/thumbnail/350x350s/91/b1/e0/561_agave-azul-tequila-sanctuary_1333501150.jpg
Hot
Submitted by Tequila.net June 28, 2007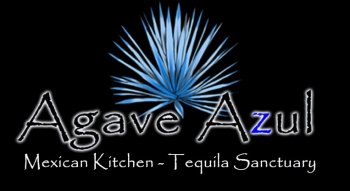 Agave Azul Mexican Kitchen - Tequila Sanctuary
Agave Azul serves upscale Mexican cuisine with a splash of Tequila in many dishes. Their bar displays over 250 Tequilas to choose from, all 100% Blue Agave.
An impressive house Tequila, and a nice twist on sopapillas, serving them with Agave nectar instead of honey.
Additional Agave Azul Location:
THE PINES IN FLOWERMOUND
1141 Flowermound Rd. Suite 630
Flowermound, TX 75028
972-874-1240
User reviews
There are no user reviews for this listing.