METL Mezcal Reposado
http://www.tequila.net/media/reviews/photos/thumbnail/350x350s/12/86/bf/1638_metl-mezcal-reposado-2011_1310444911.jpg
Hot
Submitted by Tequila.net July 11, 2011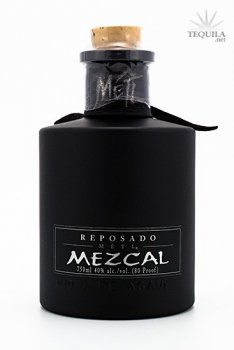 MÉTL Reserva Especial Reposado Mezcal
MÉTL Reserva Especial Reposado Mezcal is double distilled and aged for 4-6 months in brand new American oak barrels. The limited aging allows for this tasty Mezcal to develop a light, spicy character with earthy undertones and a deep clean finish.
MÉTL Reserva Especial Mezcals are produced in the village of Tlacolula, Oaxaca, Mexico. This mountainous area is known for its ancient temples and world renowned Mezcals. All of our Mezcals are made with only the finest estate grown Espadin Agaves and are processed with a mixture of age-old traditional methods and modern day techniques.
MÉTL is the Nahuatl (Aztec) name for the Agave plant and is the first and only brand on the market to feature both a Mezcal and Tequila.  On the market since 2005, the brand was formerly known as MÉTL 2012 but underwent a re-design in 2011 with a new bottle design.
Older versions can be seen here: METL 2012
Photo by TEQUILA.net
User reviews
There are no user reviews for this listing.