La Fogata Mezcal Anejo
http://www.tequila.net/media/reviews/photos/thumbnail/350x350s/4d/6d/76/400_la-fogata_anejo_mezcal_1177450149.jpg
Hot
Submitted by Rosco April 24, 2007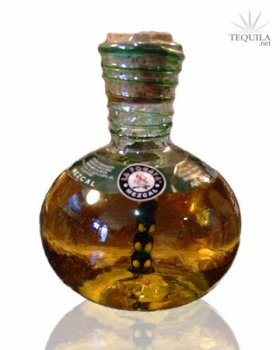 La Fogata Anejo Mezcal
La Fogata Anejo Mezcal is a genuine mezcal is born in the state of Oaxaca where due to the natural characteristics of the climate and the soil, the mezcal plant is able to grow and develop ideally. The result is a product which is unique to the world.
Mezcal is a distilled product obtained from distilling the head of the plant called maguey. After a process of heat fermentation, and distilling, the characteristic aroma and flavor of mezcal are obtained.
The genuine mezcal must obtain the following requirements:
1. Good quality maguey plants of 8 to 10 years of age
2. A natural manufacturing process.
3. No chemical components used
4. The fermented juice of the maguey must be distilled twice
User reviews
There are no user reviews for this listing.